Forgot your ANA Number ?

We will send a secure link to your registered e-mail address from which you will be able to retrieve your ANA Number.
Applicable Cards: ANA Mileage Club Cards (including digital cards) and ANA Mileage Club Edy Cards, which are used as the main card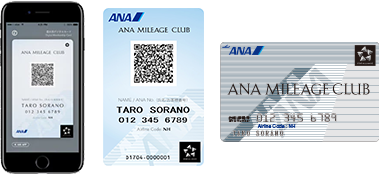 The ANA Numbers for ANA Cards with credit function and cards issued by partner companies cannot be retrieved.
Please see the 10-digit number on the front of the card.
If you lose your card, a replacement card will be issued.
Please contact your card issuer.

To verify, please enter the information below, and click 'Next'.